Product Spotlight: Yealink MVC500
The Yealink MVC500 is a Microsoft Teams native video conferencing device that also supports Skype for Business, giving you flexibility when planning your journey to Teams. The MVC500 is designed for small rooms and comes with a camera, touch pad and microphones out of the box. There are also optional extras to cater for most scenarios, including wireless or wired microphones and wireless sharing option with the MShare.
Take a look at the infographic below for all of the information.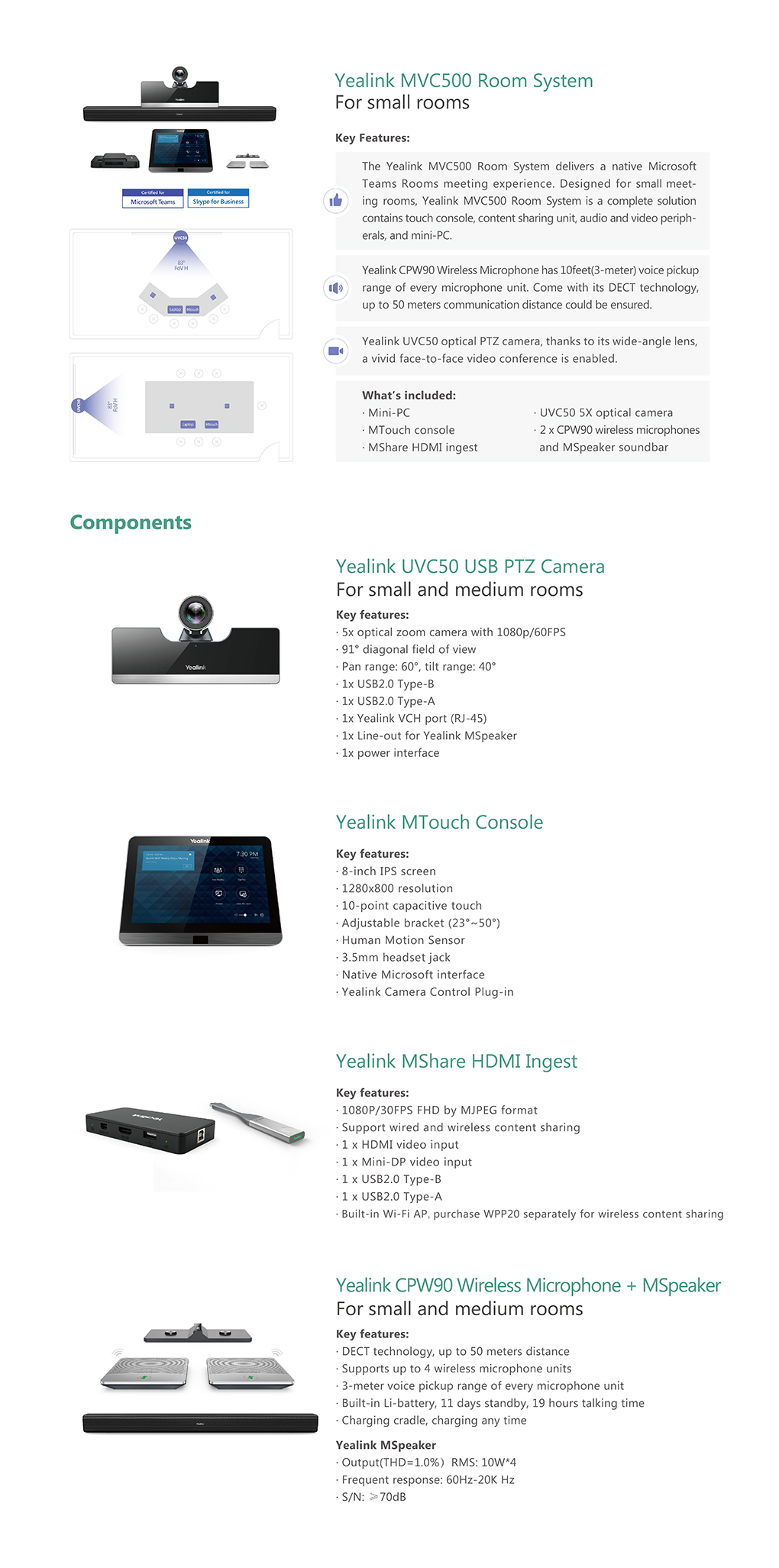 Take a look at the deployment guide video here: https://www.youtube.com/watch?v=QG7G3QKHU9Y